Description
Equipping the in-vehicle workforce with digitalization to keep in coordination with their team, could add up to an immense boost in productivity. Saintway recognizes the importance of connectivity to the workers of the vehicle industry. V7S Mobile Data Terminal of Saintway is the technological revolution in the vehicle industry. V7S is an Android-based 7-inch mobile data terminal that is powered by an RK3568 Quad-core Cortex-A55 processor. The newly designed enclosure provides a good ingress protection rating of IP65. With a sunshade hood, it can work in the cab during the daytime. V7S integrates a variety of communication modules such as Wi-Fi,
Bluetooth, 4G/3G cellular, and GPS. For more peripheral devices, it has a pigtail cable to meet various I/O ports, like CAN bus, RS232, RJ45, USB OTG, AV, etc.
Ultra-Durable LCD Protection
V7S has a 7-inch LCD screen with a capacitive multi-touch panel. That means no stress over the scratch, drop, or impact, with super-strong insurance construction. While the remainder of your gadget is effectively and completely secured by a strong metal, elastic, and plastic fenced-in area.
Provide Extreme Efficiency
V7S owns the Android 11 operating system that claims as the speaker of your languages. Through the newly added features of Android 11, V7S supports not only efficient performance, user-friendly UI, and APIs but also app shortcuts, split-screen multi-tasking, revamped notifications, and many other functions.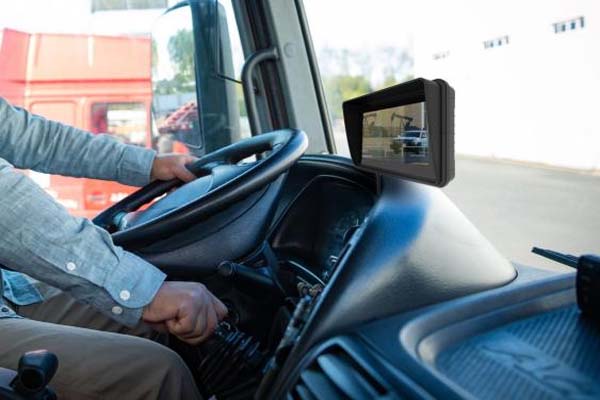 Multiple Connections for External Equipment
V7S also provides multiple connections for external equipment. It can be extended with USB, OTG, RS232 Ethernet, CAN bus, AV, etc. Through the extension of MDT with other peripherals, more industrial application scenarios can be covered.
Limitless Wireless Connectivity
Take the whole office with you, regardless of where you go in the field, with a complete remote network, including Wi-Fi or potentially bursting quick 4G LTE Connectivity, versatile for your selection of transporters at least.